Do you like my blog articles? Are you interested in cooperation? Would you like to show your parents a valuable product or service? Or maybe you need a consultation with an educational adviser on the product you want to launch? I'm happy to consider interesting proposals that match the profile of my blog and the needs of my readers.
We can also undertake cooperation not related to activities on the blog, for example, research on the opinion of the target group (parents) about the product / service, texts on commission, co-creation of services / products, workshops, substantive consultations, etc. Write to me, we will find the optimal form of our cooperation: blog@tylkodlamam.pl
If you would like to learn more about my professional experience, take a look here – about me.
Product development
I talk to many companies about the educational values of the products they plan to bring to market. We plan together the best strategy to inform parents about new products.
Parents trust
The blog is for my readers a source of verified information about upbringing and children. I have been dealing with this since 2005. I draw inspiration from everyday conversations with my parents and workshops.
Market research
With selected companies, I undertake cooperation involving creative channeling in social media. I am engaging the target group and talking about products / services.
Added value
In my reviews, I am not limiting myself to mentioning product features. I add context, I invent games, examples of application. It allows readers to appreciate the value of a given thing.
Content creation
I prepare reviews, articles, notes, etc. on request, for use by the company in marketing activities. I undertake topics related to family and communication.
Partnership
I want to be honest. I do not write about anyone who wants to pay me. I focus on long-term cooperation with companies that offer interesting, valuable products.
Selected brands with which I have worked in Poland
I write articles to Polish educational magazines
Bliżej Przedszkola (Around The Kindergarten) from 2011 until today.
Miesięcznik Dyrektora przedszkola (Monthly Kindergarten Director): 2011-2015
Miesięcznik Dyrektora Szkoły (Monthly School Director): 2013-2015
I wrote a few books
Show the child the world of symbols (it's about Lev Wygotski and his point of view on learning and playing), 2007, Rubikon Publishing House, Poland (oryginal title: Pokaż dziecku świat symboli).
Why do the cats have whiskers? How to answer the children for difficult questions, 2009, Dragon Publishing House, Poland (oryginal title: Po co kotu wąsy, czyli jak odpowiadać dzieciom na trudne pytania).
Only for mums! How to get through a pregnency and the first year with a baby, Bellona Publishing House, 2010 (Tylko dla mam. Jak przetrwać ciążę i pierwszy rok życia z dzieckiem).
How to raise a preschooler, Dragon Publishing House, Poland, 2009 (oryginal title: Jak wychować przedszkolaka).
Difficult topics for mum and dad, Zielona Sowa Publishing House, Poland, 2010 (oryginal title: Trudne tematy dla mamy i taty), it was bestseller sold in 10 thousand copies.
What children can learn from the animals?, Dragon Publishing House, Poland, 2010 (oryginal title: Czego dzieci mogą się nauczyć od zwierząt). A whole book contains ideas for games and activities.
Tell me about this, mum. Polish Easter customs and rituals, Pax Publishing House, Poland, 2011 (oryginal title: Opowiedz mi, mamo. Polskie zwyczaje i obrzędy wielkanocne).
Conversations with parents. Tutorial for teachers, Pedagogiczne Publishing House, Poland, 2012 (oryginal title: Rozmowy z rodzicami. Poradnik dla nauczycieli).
Family play book. 120 ideas for different occasions, Edycja Świętego Pawła Publishing House, Poland, 2012 (oryginal title: Księga zabaw rodzinnych. 120 twórczych pomysłów na różne okazje).
An amazing educational institution, Bliżej Kindergarten Publishing House, 2014. This book helps employees of institutions to build their positive image among children, parents and the online community. (oryginal title: Placówka rewelacyjna!).
Oh, my! I painted it!, Atomedia Consulting (self publishing), 2018. It's a comic book for children that encourages to active reading. Look here!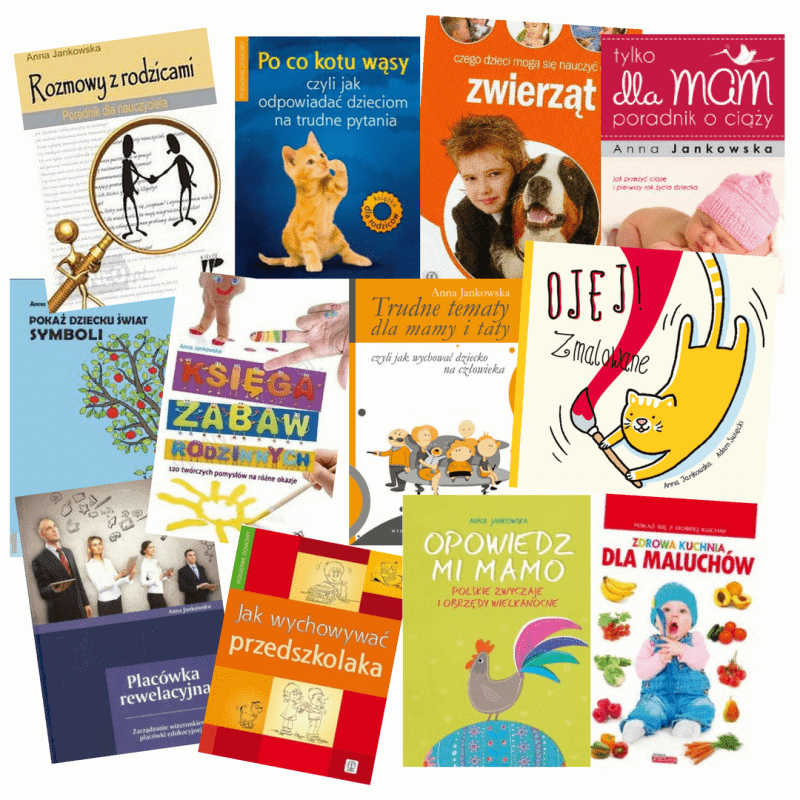 Company data
B2B Mind Ltd
Unit 4E Enterprise Court, Farfield Park
Rotherham S63 5DB, England
Company No. 09490122, VAT No. GB213548327
You can confirm company details in the British Companies House registry:
https://beta.companieshouse.gov.uk/company/09490122
You can confirm the VAT number on the European Commission website:
http://ec.europa.eu/taxation_customs/vies/?locale=pl